About Us
For more than two decades, National Powerline has provided electrical services and infrastructure construction for distribution, transmission, substation, renewables, and storm restoration. As a company within Centuri, we have the resources necessary to meet a wide variety of customer needs.
Read More About Us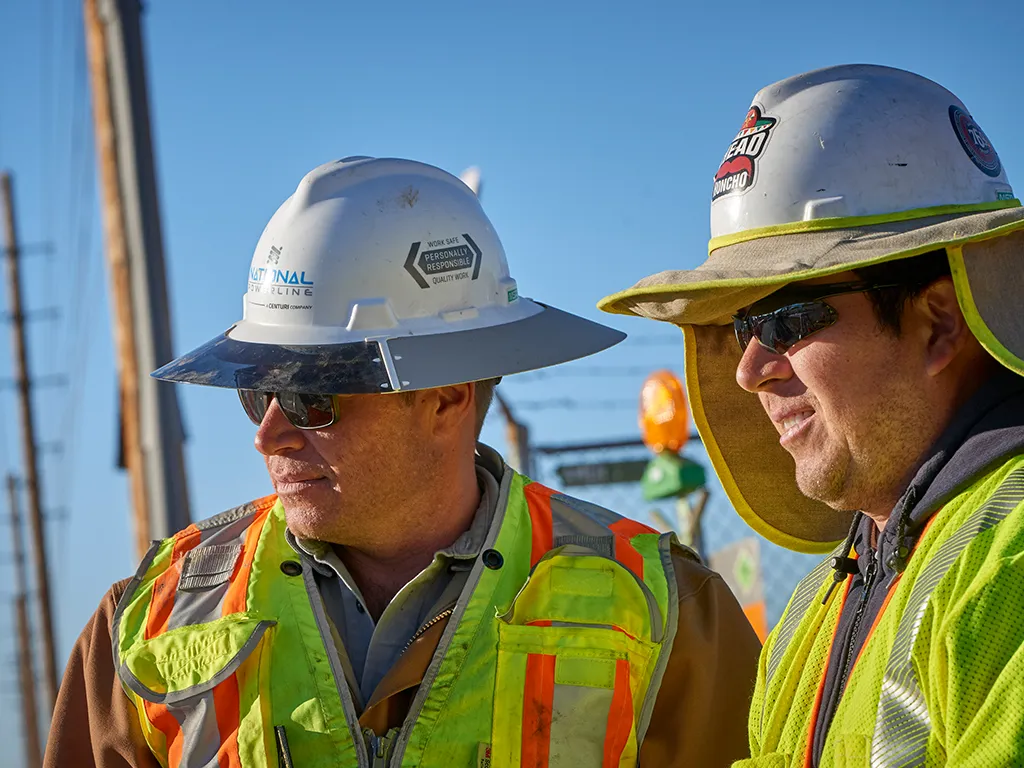 Safety and Quality
At National Powerline, safety is everyone's responsibility. We believe that no task is more important than the safety of our employees, our customers, and the public. Fostering individual ownership of our safety culture is a top priority that we support with strategy, programs, and resources.
Learn More About Safety & Quality
Our Services
Transmission
Distribution
Substation
Energized Services
Engineering & Design
Project Management
Storm Restoration
Learn More
Honoring Service
See how National Powerline is providing opportunities for military service members to succeed.
Solid wages. Solid benefits. Solid opportunities.
That's what it means to have a career on Solid Ground at National Powerline. We're always looking for hardworking and safety-minded individuals to join our team. We offer an inclusive and welcoming workplace culture where we give you the training and opportunities to advance your career in a thriving industry.
Contact Us
To discover more about National Powerline as an electrical utility construction company or to find out about our current job opportunities, send us an email or give us a call.
Contact Us